WrenchWay School Connect is a FREE tool that makes it easier for schools to connect with local shops and dealerships, and get the resources they need to attract students to technician programs and educate them about the industry.
Sign Up For Free
WrenchWay School Connect is free for schools as well as shops & dealerships. We want to do everything we can to help get more future technicians interested in the industry. Simply fill out the contact form below, and we'll get you set up.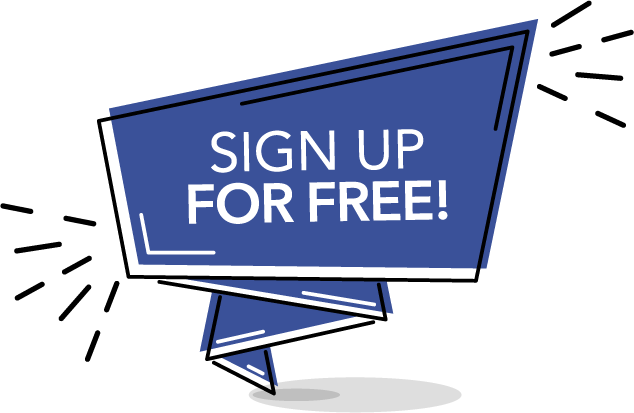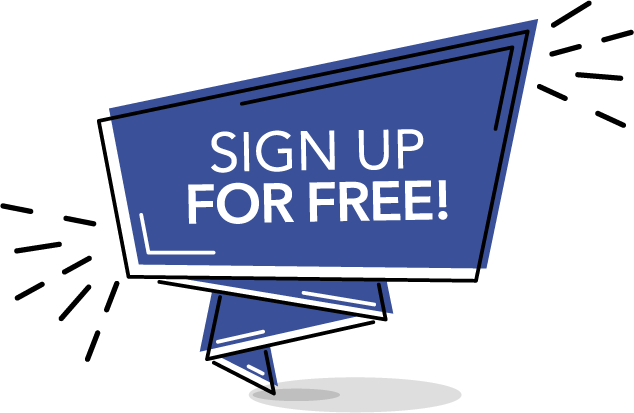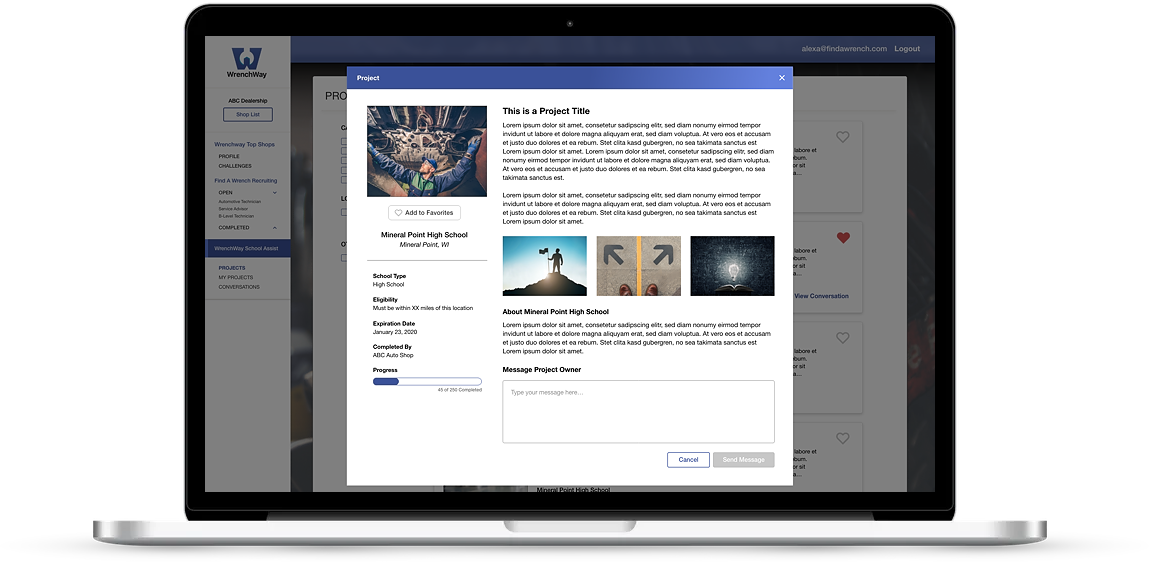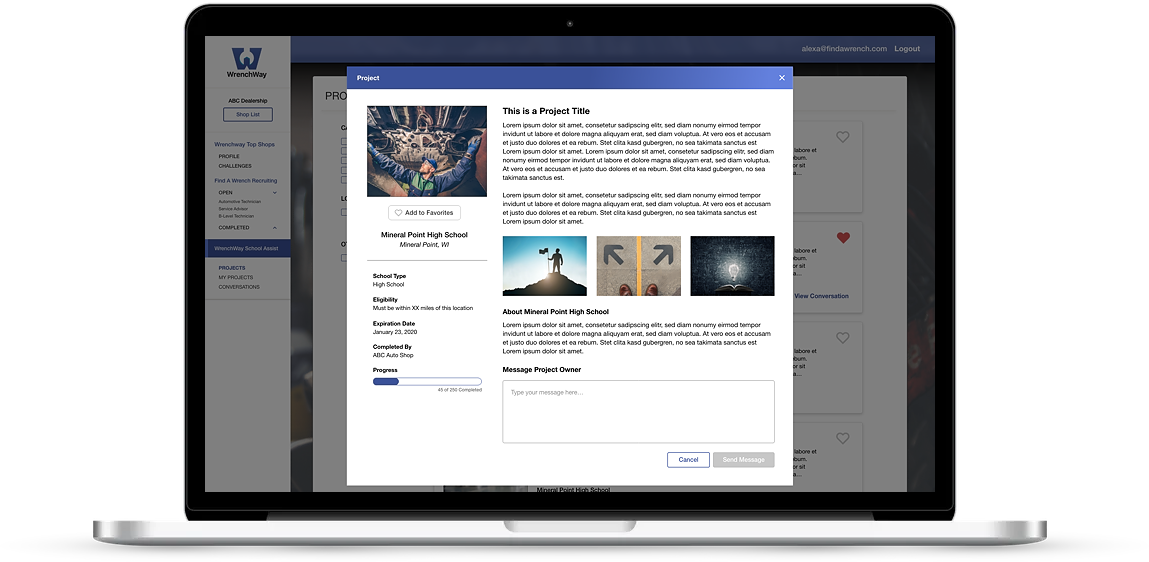 Post a Request or Resource
Schools post requests for anything they could use to help improve their programs. Shops and dealers can also post things they are willing to help with. Some examples include:
Speakers
Shop tours
Tool donations
Internships/Apprenticeships/Job shadowing
Scan Open Requests & Resources
Shops and schools scroll through all of the open requests or resources to see if there is a match. Shops may see an open request from a school in their area and choose to help out. Or, a school could see a local shop willing to donate something that they could use.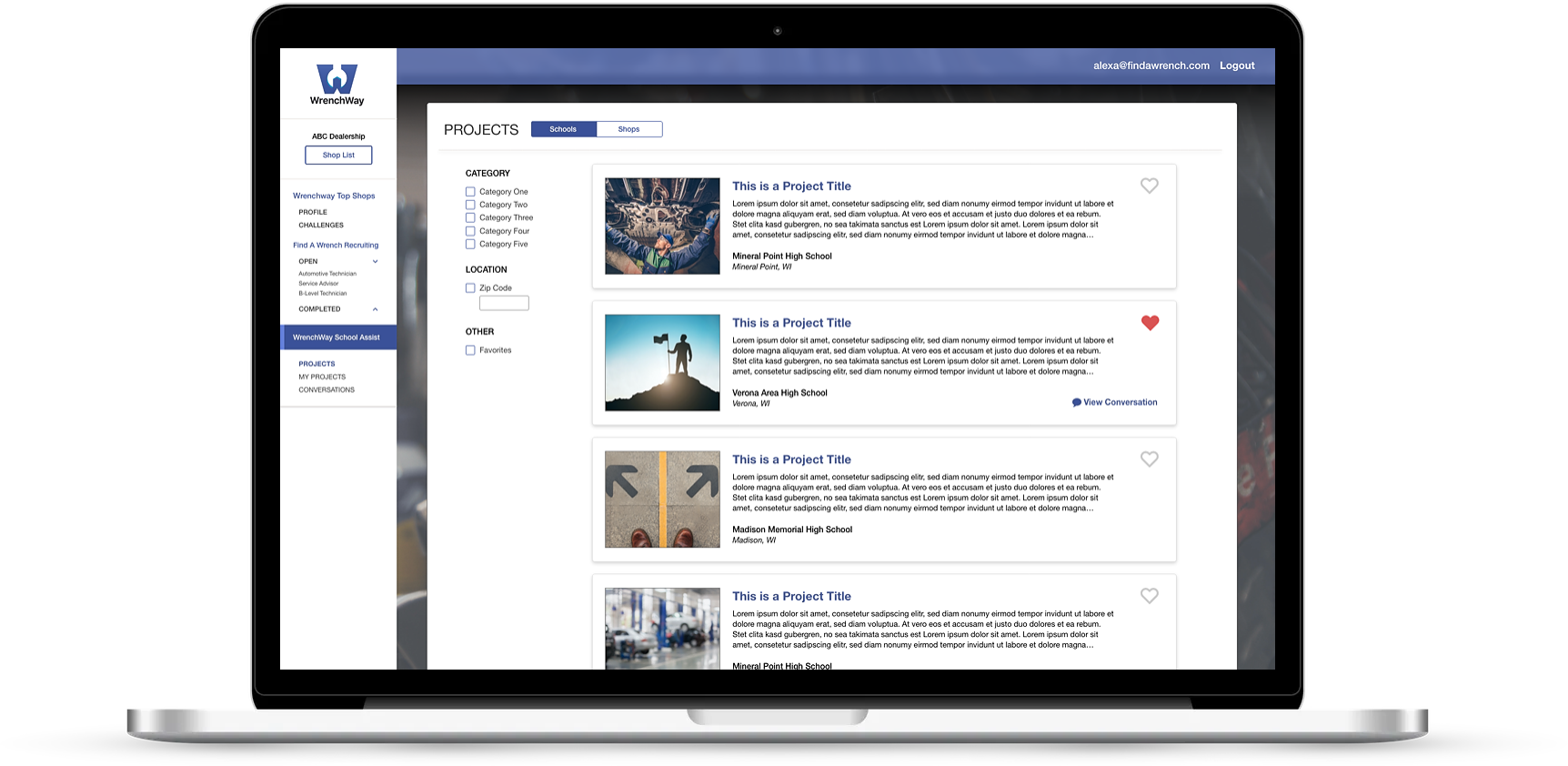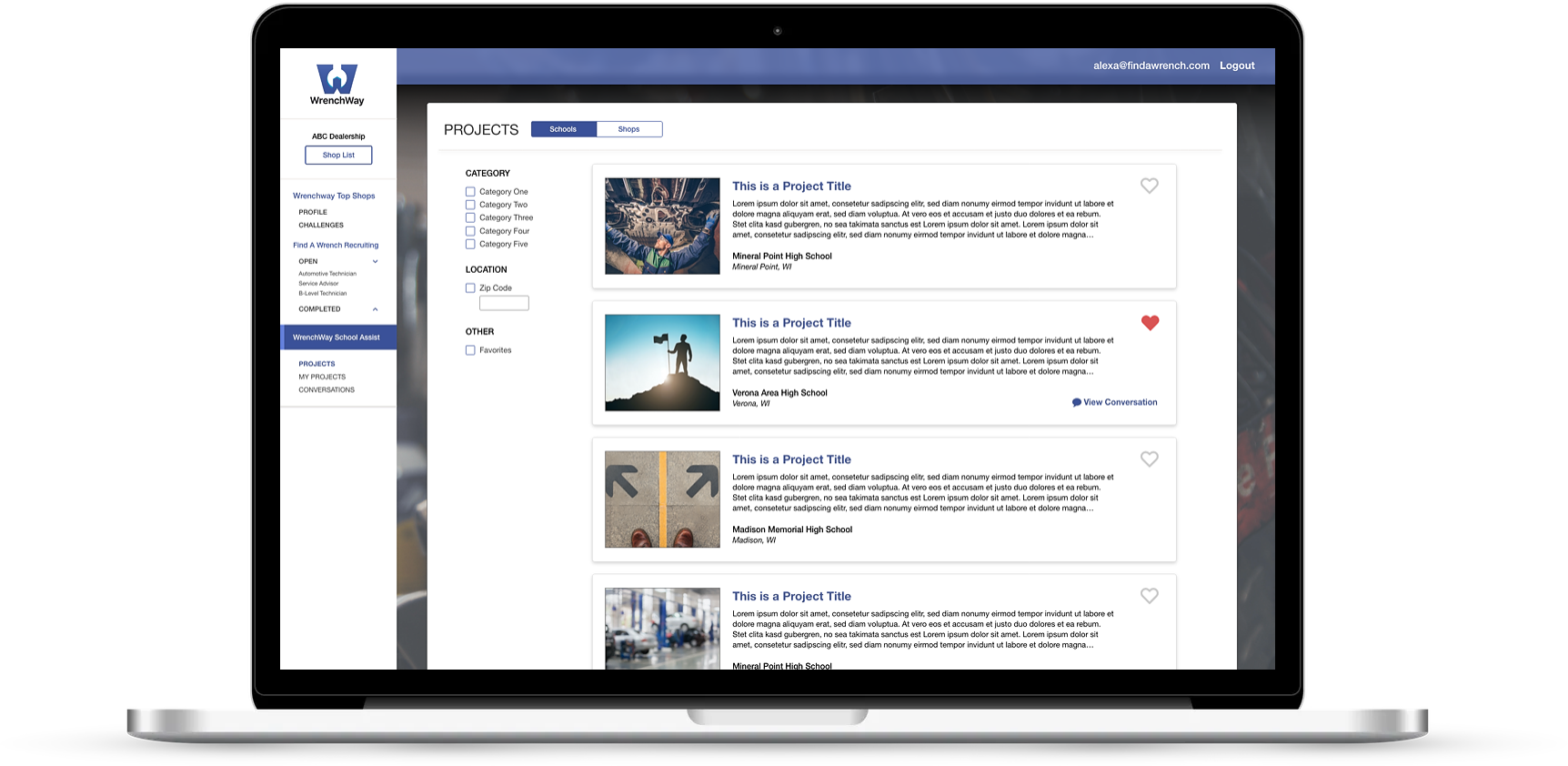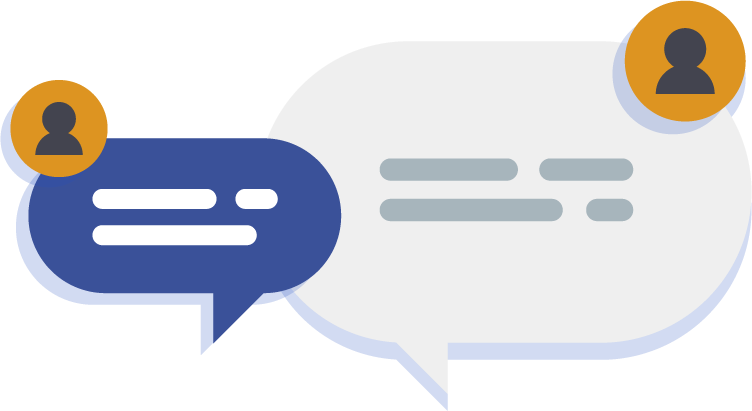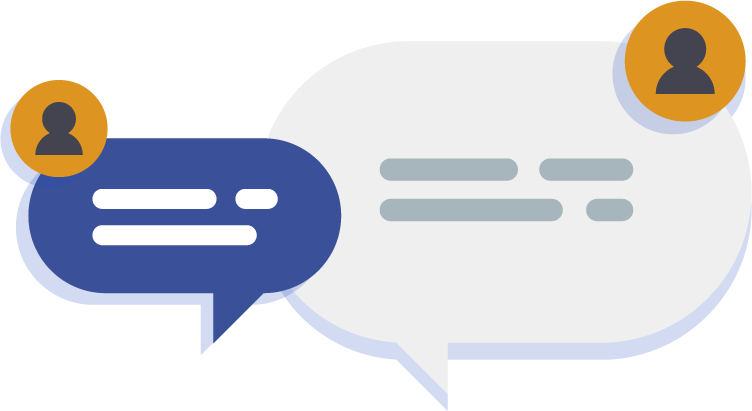 Complete the Request or Resource
Shops and schools can message back and forth directly on the site to ask questions, coordinate logistics, etc. It's really that simple.