We recently asked leaders in the automotive industry: What is your number one priority going into 2023?
Not surprisingly, we saw some common themes, including focusing on:
Production
Career development and training
Recruiting and retention
Customer service and retention
Check out what they had to say below.
---
"My focus is selling hours… Selling 130% of our tech capacity of hours every month. Selling technician recommendations that we'd sell our family members. And make sure our techs go home rich and tired every day."

---
"Our focus is enhancing the customer experience by first elevating the employee experience to increase retention."

---
"Setting a career path for our talent that is clear, timely, and obtainable that challenges the staff to reach for higher yields and better returns off of their contributions and efforts. Also, developing my management staff to build long-lasting relationships through collaboration and culture changes."

---
"For us, 2023 is solely focused on technician development. We have a number of young techs on the cusp of leveling up significantly over the next 12 months. From our Express team to full line techs, 2023 will see lots of them make big jumps professionally and financially. It has taken several years to get to this point, and it's been a tough road for some."

---
"My focus for 2023 is branding in the technician community. I want to build a great web presence, make sure critical job information is easy-to-find and understand, and build our social media presence—including doing more videos."

---
"I'm going into 2023, ready to capitalize on the opportunity that the recession will provide. The supply of new cars is very low, so people will be less likely to buy new cars. Offering ways to extend the life of our customer's vehicles will be key in growth in 2023."

---
"My goal for 2023 is to be fully staffed, invest in new equipment, and have plenty of inventory. With the uncertainty of the economy, it is always better to be proactive rather than reactive. Most importantly, we want to train, train, train."

---
"My number one focus for 2023 is to retain and recruit. I will continue to retain by showing appreciation to our current employees with acknowledgment in positive ways. I will continue to recruit by staying in touch and continuing my good relationships with our local trade schools and high schools."

---
"My number one focus is moving beyond the transaction. Making our customer experiences relationship-based rather than transaction-based. Creating customer experiences that elevate customer retention."

---
"With the changes coming in the industry regarding electrics, lingering supply chain recalls, and scarce maintenance intervals, my number one focus going into 2023 is retention. From the birth of the deal until the eventual trade-in, we need to ensure our clients are satisfied—not with surveys, but with positive and sincere experiences.
In short, in 2023, we need to create an environment that the customers not only want to return to, but feel compelled to return."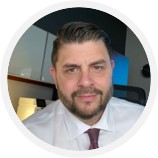 ---
"My number one focus going into 2023 will be to train my replacement. As a manager, I have found delegation to be a more difficult task to master than I would have ever imagined. However, it will only benefit me—as well as the entire department—to know there is somebody else who can do exactly what I do in my absence."

---
"In 2023, I will focus on individual technician production. While hiring new technicians is important, we must retain the ones we have. If a technician is not reaching a minimum of 40 hours per week, we have to find out why, and then come up with a plan to pinpoint the issue(s) and deliver the support needed to ensure they are making a living wage strong enough to not have a reason to search for avenues elsewhere."

---
"My number one focus for 2023 is to work on in-house training with the new technicians to give them a direct path for growth. I would like ALL my employees to enjoy their job and give them a future. Active involvement and a transparent set of goals will help."

Matthew Stroud
Service Manager, Swickard Toyota
---
"We're focusing on developing our people, and allowing them the opportunity to help develop others!"

---
"Our focus in 2023 is simply to continue to deliver a world-class customer service experience. We are continuously gathering feedback on how we can improve and get better, and while our process and service provide a ton of value, there is always room for improvement. The challenge then becomes how to implement new customer experience platforms and processes while maintaining service levels and not missing a beat…That and continue to kick adas daily on our customers' behalf."

---
"My number one focus for 2023 will be delivering the best customer experience when they visit our dealership. Customers have more choices than ever before. They can literally order what they want and have it delivered to their front door. In my belief, if they have chosen to do business with me, it is my and the team's responsibility to make them feel valued and exceed their expectations. Customers are everything, and without them, we can close our doors."

---
"We are focusing on retention through training and development. This is crucial for our growth in 2023."

---
"Our number one focus going into 2023 is to increase the overall shop productivity from 100% to 110% by holding each technician accountable for each job they are working on. Provided they have their parts, we do a face-to-face verbal contract saying they will have the vehicle done in less time than the bill time. We are finding this verbal contract per job has helped the technicians clearly understand the expectation of management and their responsibility to manage their own time. We use overall shop productivity as the goal since more than just the primary technician of record may be responsible for production on the factory floor. Having a general service technician or an apprentice assist a technician ‌can factor into productivity. We found this works well to promote the team approach."

---
"Our number one focus for 2023 is consistency.
Consistency in production, consistency in experience, and consistency in revenue.
Our plan to execute? Simple – we're going to provide our team a solid foundation, a positive work environment, and empower them to serve THEIR clients."