With over 59 shops in northern New England and almost 500 employees, VIP Tires & Service is a tire and automotive service business with a mission to earn a customer for life. What started in 1958 as a high performance auto parts store has since evolved into a premium provider of high quality automotive services and tires.
However, VIP Tires & Service wasn't always in the service business, and it has taken a lot of time and effort to change the perception of their business not only amongst customers, but technicians as well.
From Parts & Tires to Tires & Service
VIP Tires & Service originally started as VIP Discount Auto Center, a high performance auto parts chain. It was the place people went to for discount parts, tires and tools. John Quirk, who is third-generation owner in the tires and service business, tracing his family's business back to 1926 in Watertown, MA bought VIP Discount Auto Center in 2001. With great infrastructure, prime locations, and a vast knowledge of the tire business, John saw potential to build the company into a premium service provider. With that, VIP Discount Auto Center became VIP Parts, Tires & Service.
With this change, after several years, two things became very clear:
Auto parts is really a supply chain business. VIP Parts, Tires & Service had 56 locations and they simply couldn't compete with massive parts companies who operated 5,000 or more locations.
Because of their reputation as a discount business, VIP Parts, Tires & Service was having a difficult time getting high quality technicians in the door to work in their service departments.
Change was needed. As a result, in January 2013, VIP Parts, Tires & Service sold their auto parts retail division to O'Reilly's, who is now a tenant in most of their locations. VIP Parts, Tires & Service then became VIP Tires & Service, and their primary focus was on becoming really good in the automotive mechanical service business while continuing to be really good in the tire business.
Investing in Their Service Business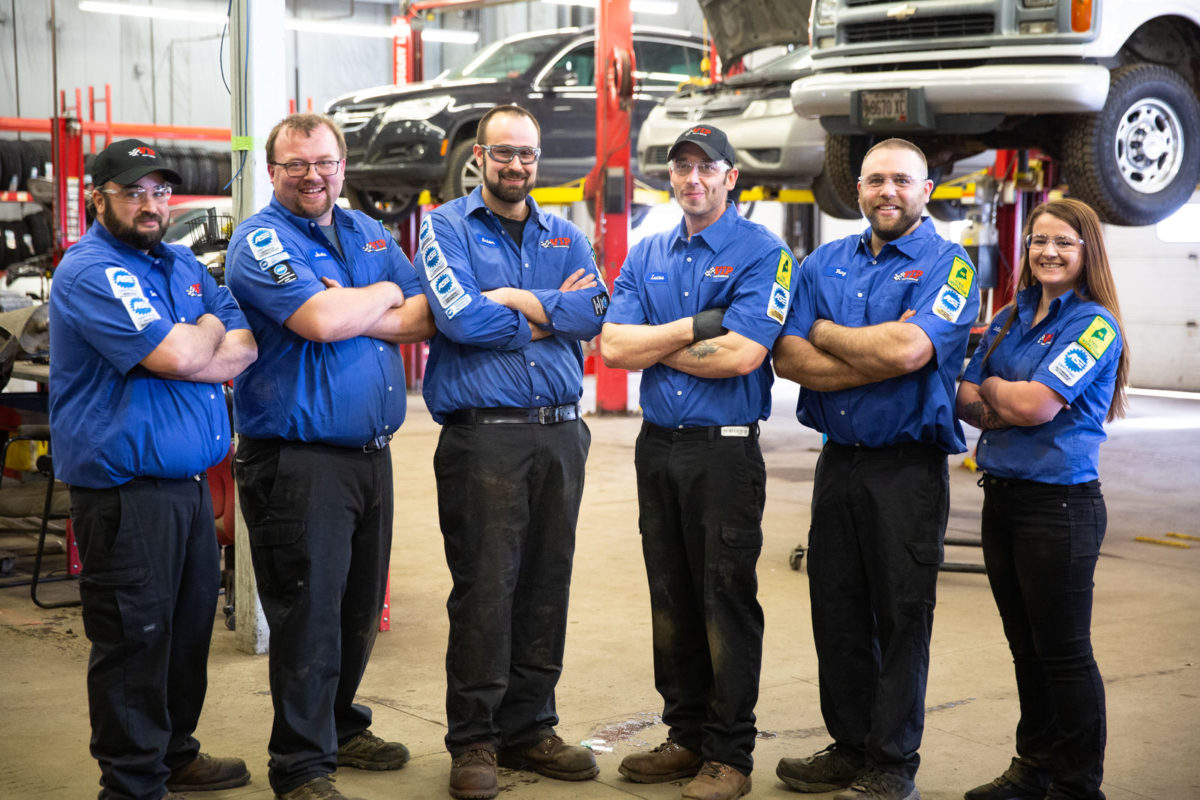 With the focus now being on building their service business, VIP Tires & Service knew they needed to invest in their people.
One of the first things they did was implement an annual anonymous employee survey to get a better understanding of how their employees were feeling about the company. This annual survey is distributed to all employees every January. All responses are combined into a book and distributed back to the employees for complete transparency. In February each year, VIP Tires & Service's leadership team shares the results of the surveys — every comment, good or bad — with all employees during their annual All-Associates Meetings. These meetings allow the leadership team an opportunity to review and discuss the results with every employee. They also take time to review and discuss what changes were put into place based on the previous year's survey results to close the feedback loop.
The list of changes that have come from these surveys and meetings is quite extensive. A few of the larger initiatives include:
Paying up-front for all ASE tests and preparation
More hands-on and classroom training for technicians
Better pay programs
New, more lucrative bonus plans for all employees
401(k) retirement company matching
New paid sick leave
Enhanced paid vacation time
Structured customer engagement process
In-house shop equipment repair & maintenance team
These company changes, along with the other amazing benefits they offer have helped them attract higher quality technicians — technicians who aren't afraid to tell them that they never would've considered working for the company ten years ago.
Working Hard to Change the Perception
It has been an ongoing effort to change the perception of their business, but VIP Tires & Service is really starting to see their efforts pay off. Along with the annual employee survey, President & CEO, Tim Winkeler, attributes their progress to a number of strategies.
First and foremost, they really needed to create a culture where technicians are set up for success. VIP Tires & Service created several growth opportunities for their technicians, including:
ASE Certification Program – Help schedule test dates, provide study materials, and will pay for the test, pass or fail, for as many times as it takes.
Annual Master Technicians Summit – Get together all the master technicians and the technicians who are close to becoming a master tech. They bring in speakers, hold training sessions, and provide plenty of networking opportunities.
Annual Technician Training Programs – Through their partnership with O'Reilly Auto Parts, they offer technician training programs with Standard Motor Products – Real World Training and Federal Mogul's Garage Gurus. These programs provide a mix of hands-on and classroom training, allowing their technicians to advance their knowledge, skills, abilities, and ultimately their careers.
Technician Mentorship Program – Help individuals who want to get into the industry come in at an entry level (i.e., learn tires, oil changes, etc.), and have them work next to a master technician (who gets additional pay for mentoring).
In addition to the internal changes, VIP Tires & Service also relied on different advertising strategies to help show technicians that they weren't just a tire shop.
Word of Mouth – By far the most effective way to advertise is by word of mouth, so getting their technicians in front of as many people as possible is incredibly valuable to getting their story out. For example, one of their technicians is a member of a snowmobiling group. He got to talking to other members and found out they were technicians as well, and naturally VIP Tires & Service's story was told.
Traditional Advertising – They've also made sure to incorporate the service side of the business into their traditional advertising. For example, they have a TV commercial showing one of their technicians walking the customer to their car and educating them about their vehicle.
Social Media Advertising – They've also put a lot of effort into social media. They have a digital marketing manager that does a great job of showing the service side of their business on their Facebook page. They create feature technicians, have live videos of techs showing how to do simple things like changing wiper blades, and hold live events with master techs.
Growing the Business with the Right People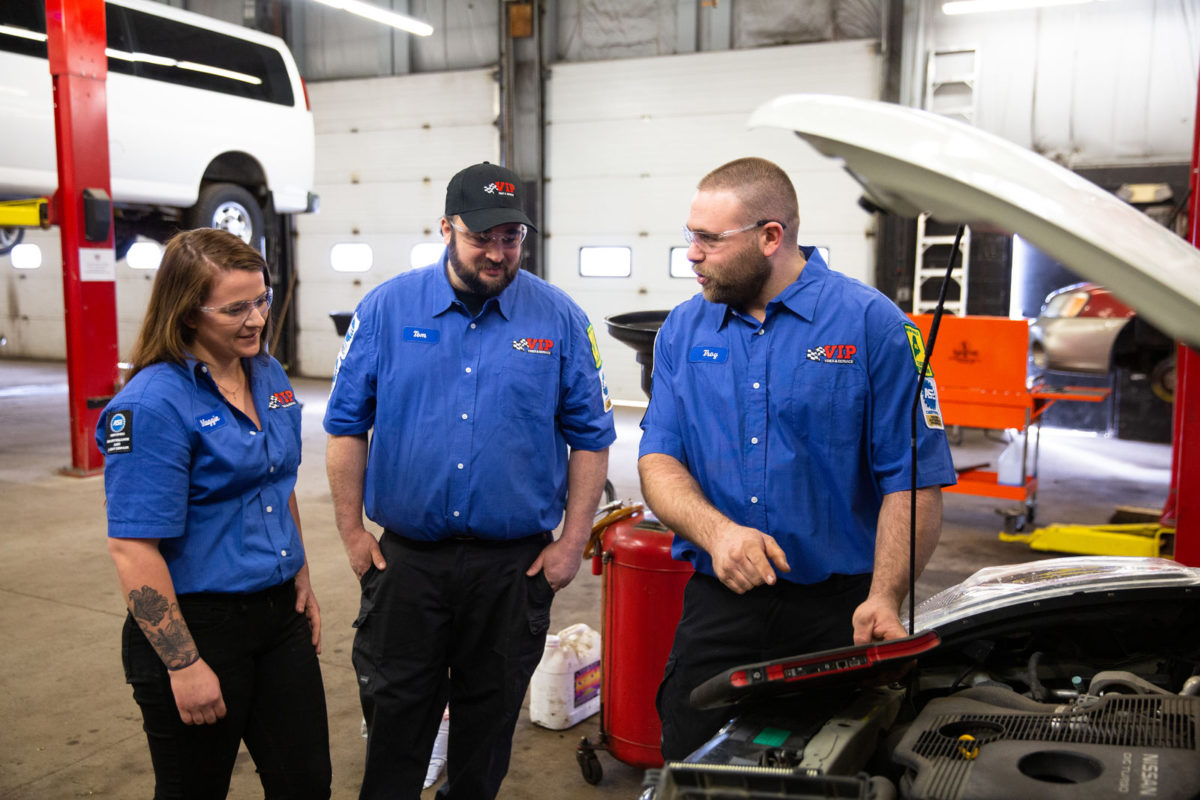 Even though there is still an existing stigma they are fighting, VIP Tires & Service is seeing incredible growth both on the service and tire side. Winkeler attributes that growth to attracting the right people to work at their company. By listening to and investing in their people, VIP Tires & Service has created a culture where technicians thrive and love what they do.
Want to learn more? Check out this episode of the Beyond the Wrench podcast: Changing Technicians' Perception of Your Shop